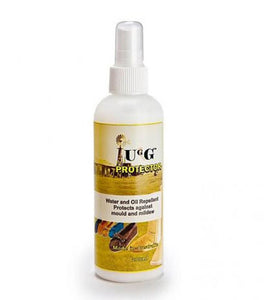 Protect your Ugg boots and moccasins and slippers from the worst of the elements with Protector Spray.  Easy to apply with instant results.  Repels water, dirt, oil and protects against mould and mildew.  Suitable for all leather, suede and sheepskin products.
Ugg Boot and Suede Protector
Great moccies!
I have just ordered a second pair.They are so comfy!Well fitting too.Worth every penny!I have melatarsalgia but my feet are fine in these.
Ugg slippers and protector
Easy to apply
It's about a month since I applied this product to my new Ugg boots. It was easy to use and seems to be doing the job, as I've walked across a frosty lawn a few times without the boots getting soggy.
UGG BOOT
Excelent Product I love Them