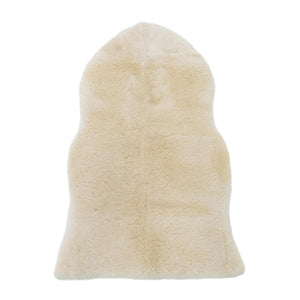 100% Australian natural sheepskin
This Home Health Medical sheepskin rug is perfect to relieve pressure points on the body with the large 105cm+ length providing coverage to the shoulder and hip areas. 
We use carefully selected Australian Merino sheepskins that are extra dense on the wool side to ensure maximum support and pressure relieving. 
Natural wool is cool in summer and warm in winter.
Hypoallergenic and safe for those with sensitive skin
Trimmed to 30mm wool length, this rug is easy to care and dries quickly.
Colour: Natural Ivory
Approximate Size: 105cm x 65cm
MEDICAL HOME HEALTH 105CM SHEEPSKIN RUG